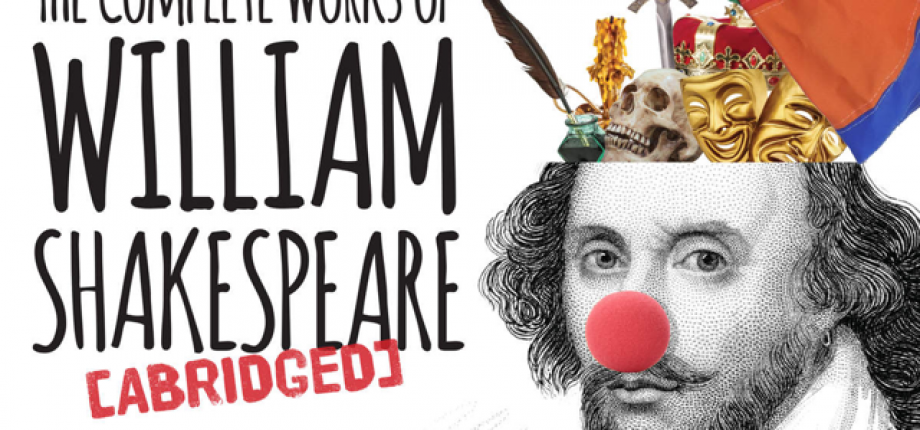 Lambert's Acting Troupe of Lambert will perform The Complete Works of William Shakespeare [Abridged]  October 7th at 7pm  and October 8th at 2:30pm.  We look forward to seeing you!
SUMMARY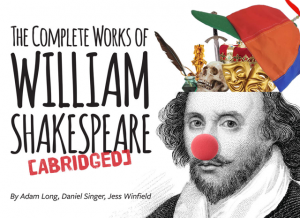 THE STORY
An irreverent, fast-paced romp through the Bard's plays, The Complete Works of William Shakespeare (abridged) was London's longest-running comedy having clocked a very palpable nine years in London's West End at the Criterion Theatre! Join these madcap actors as they weave their wicked way through all of Shakespeare's Comedies, Histories and Tragedies in one wild ride that will leave you breathless and helpless with laughter.
TICKETS
Patrons – Look for an email with your ticket code for pre-sale starting   Use the code to purchase early tickets at http://www.showtix4u.com
Public – Tickets go on sale  at http://www.showtix4u.com
Want to become a patron? Email atlboosterclub@gmail.com for details
TICKETS:
For This show we will not be using Showtix.
It will be $5 a ticket at the door, General admission only.
Thank You
VOLUNTEERING
Want to help? Some of our areas of need include:
– Set Design and Construction
– Costume Creation and Props
– Publicity and Show Marketing
– Playbills and Programs
– Ticket Sales and Concessions
– Sound, Lighting, and Video
Contact a student or parent officer for details on how you can volunteer with the ATL on this show.
SPONSOR OPPORTUNITIES
A number of valuable sponsorship opportunities will become available for this show. Regardless of your company's budget, we offer easy and effective ways to promote your business to active, local families who love to support our sponsors. See our Sponsors page for more details or contact us.